In comparison to Brisbane, Armstrong claims Melbourne is slightly cheaper but dismisses Queensland's capital as "a big country town" where "if you want access to talent, you've really only got one university".
Armstrong was at Coles for 14 years before working for the state government in various roles, including at Invest Victoria and the Department of Economic Development, Jobs, Transport and Resources.
While overseas cities such as Singapore can offer "all sorts of incentives" Armstrong says Melbourne can win businesses on liveability and a broader package focused on families. But the one thing Armstrong says Melbourne can't compete with is the lure of Sydney's harbour.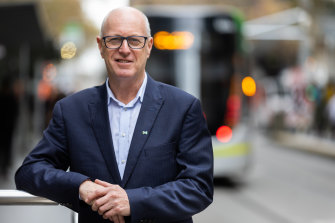 "Some companies are headed up by sailors and they just want to be there," he says. "It doesn't make sense, coming to Melbourne, you'd be saving $30,000 a job but they want to sail in Sydney. I could name five companies like that."
Invest Melbourne's establishment in December last year makes Melbourne the only Australian city with an Investment Promotion Agency (IPA). There are around 3000 such agencies around the world and Armstrong points to Toronto, Montreal and London as other international cities with an established agency.
The agencies compete for "footloose" investment with an estimated $US1.6 trillion ($2.28 trillion) a year in foreign direct investment worldwide available, although this has reduced by a third during the pandemic.
Loading
"There are 3000 agencies chasing two-thirds of the dollars," Armstrong says. "Whether it's me or my colleagues at the state or Austrade it is now a time where you've got to compete vigorously for that investment."
Armstrong insists Invest Melbourne's role isn't doubling up on the work that Invest Victoria and Austrade are already doing.
"We're not trying to reinvent the wheel here," he says. "It's all about targeted actions."
A spokesperson for Invest Victoria says it works with all levels of government in collaboration to facilitate investment opportunities.
"We have a great relationship with Invest Melbourne and work together in a complementary way to achieve our shared goal of attracting new investment," the spokesperson says.
Investment Promotion Agencies offer six services: market entry and business case validation, introduction to suppliers, advisers and potential clients, location analysis, cross-government approvals, project management and financial support.
Financial support is the area where Invest Melbourne pulls up short.
"We're big on the first five," Armstrong says. "The government's got plenty of money and so does Austrade."
Armstrong says success for Invest Melbourne can be measured in the number of new jobs created and capital expenditure on headquarters, but he says much of this will go unseen.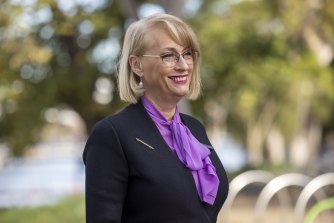 "Good investment promotion agencies, there's a chunk of their work that never sees the light of day because you sort things out in the background," he says.
"We've been working with some major developers that I've worked with before, solving some of their issues so their project can move forward, and we've got some wonderful things happening in Bourke Street and some other landmark properties that we' re working on."
While Armstrong says Invest Melbourne wants to be "as nimble and as quick as possible" to expedite processes for businesses, the agency will have to do this from within the bureaucracy of the City of Melbourne. It took 15 interview requests over a four-month period for The Age to secure an interview with Armstrong.
Loading
City of Melbourne staff attributed the delay to Invest Melbourne sitting between the Lord Mayor's office and the office of council chief executive Justin Hanney.
Lord Mayor Sally Capp says Invest Melbourne is still in its "set-up phase" and is working to supplement an advisory board.
"A major part of what Invest Melbourne will be is to concierge, to accelerate, to facilitate, to prod and poke and push and really be part of the slipstream in which we see that investment and that talent flourish," she says.
Capp says Invest Melbourne enables the council to localize efforts to attract investment.
"Part of Invest Melbourne is realizing that there are already a lot of organisations, including other levels of government, that are also focused on the same goal."
The Morning Edition newsletter is our guide to the day's most important and interesting stories, analysis, and insights. Sign up here.